Blockout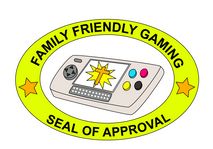 SCORE: 95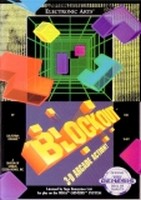 I am so glad we were asked to review retro video games. Every so often we come across a real gem that deserved more attention. Blockout is one of those video games on the Genesis. There is something so cool about dropping blocks down into a pit trying to get complete floors. Long before Minecraft went all blocky there was Blockout. This puzzle game is fun, challenging, exciting, entertaining, and educational.
Blockout teaches us about shapes and how to place them in a 3D environment. Levels can take some time in this home console video game. The various colors change depending on how deep you are. The plethora of different 3D objects kept us on our toes. The old school music has a techno feel that brought a smile to my face. Two family members can enjoy Blockout at the same time.
Blockout has it all in terms of being an instant classic. This puzzle game brought something new to the industry in a time of 2D puzzle video games. Everyone was trying to copy Tetris. Blockout improved upon the Tetris model in a way that families can enjoy to this day. If you are into retro video games, then I suggest you check out Blockout.
- Paul
Graphics: 85%
Sound: 90%
Replay/Extras: 100%
Gameplay: 100%
Family Friendly Factor: 100%

System: Genesis
Publisher: Electronic Arts
Developer: California Dreams, Logical Design Works
Rating: 'NR' - Not Rated

Want more info on this product, the company that made this product?
Set web browser to:
Link

Got a question, comment, or a concern regarding this review?
Email them to:
pbury@familyfriendlygaming.com