Cars
SCORE: 95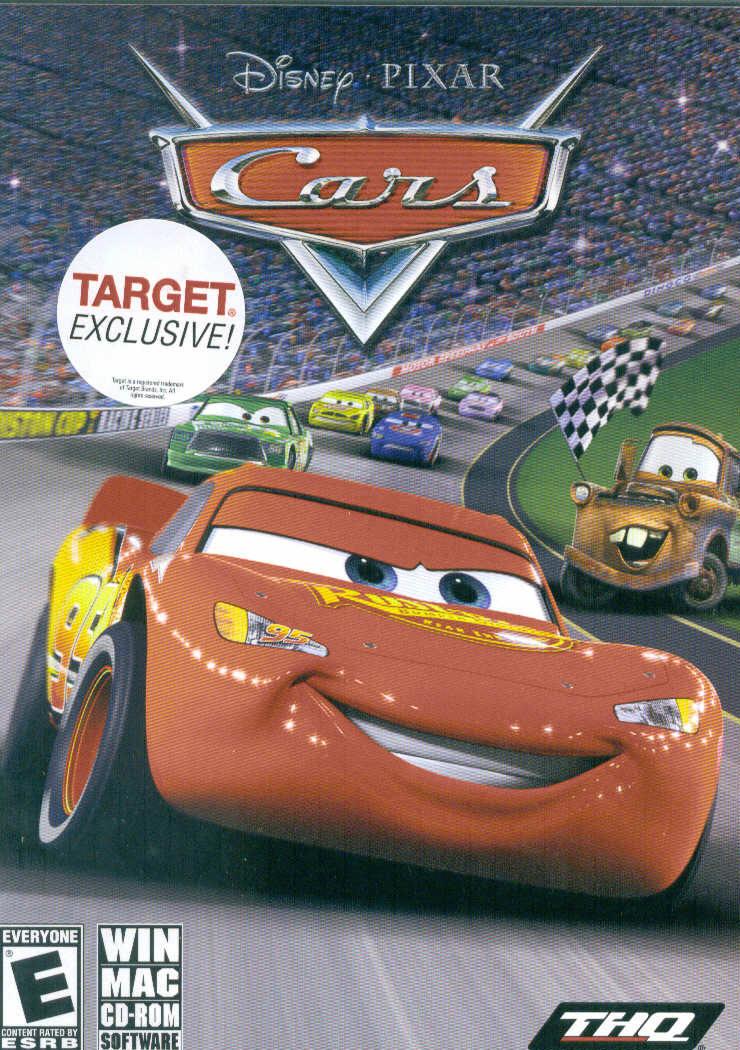 Disney teamed up with Pixar to bring the Cars ('G' rated movie) to audiences on June 9, in the year of our Lord 2006 all across America. The video game is appearing on quite a few different video game consoles (and handhelds). This review is on the Playstation 2, Gamecube, Xbox, PC, and MAC versions of the game (which are all very similar). This game takes place after the events of the movie, but has flashbacks to the movie. It also has almost every character from the movie in the game. All of the voices from the movie are the same in the game, which is extremely important to this reviewer.

The graphics look similar to the quality of the movie, but not quite as polished. Which is quite a compliment to the usage of the license by THQ, and Buena Vista. Getting to drive around Radiator Springs, Ornament Valley, and Tailfin Pass is quite the treat. All of the different stores from the movie are graphically represented in the game. The lights of main street at night are spectacular. Frank is also quite the imposing character.

The sounds are great in this game. The different songs that play are all pleasant, and from different eras (50s, 60s, 70s, etc.). All of the music fits perfectly in an arcade racing game. The voice acting is handled just as well in the video game, as they are in the movie.

This game shocked me as to how many different mini games, and races were in it. A good player could probably beat the main quest in 10 hours, but then there is a lot of unlockable content (different cars, art, etc.). There is also multi player modes that will lengthen the lifespan of this game. In this reviewers humble opinion this game is worth the price of admission.

The gameplay revolves around racing in the Piston Cup, and around the three towns. The cars are challenging each other to races quite often in the game. This is a cartoon world that thrives on friendly competition. The controls work well, and Lightning handles quite well. The level design is spectacular. This is an arcade racer, but some of these tracks can get insane with the curves (and jumps). This is a game that is a blast to play, albeit a little formulaic after awhile.

Cars teaches respecting one another, and helping out others. There is the tractor tipping, which is more humorous than anything offensive. The romantic connection between Sally, and Lightning is also shown in a very wholesome light. This is a game that this reviewer would recommend to a pastor, because it is safe for the entire family. It was a real treat, and a joy for me to review this game. It is good, clean, and wholesome fun. This is the kind of video game that we look for here at Family Friendly Gaming. The game ending leaves quite the opening for a sequel, and this reviewer would love a continuation of the story of Lightning McQueen. This game comes with a high recommendation, that falls just a little shy of our Family Friendly Gaming seal of approval (only by a hair though).
- Paul
Graphics: 94%
Sound: 97%
Replay/Extras: 95%
Gameplay: 92%
Family Friendly Factor: 96%
System: PS2/Gamecube/Xbox/PC/MAC
Publisher: THQ
Rating: 'E' for Everyone
{Comic Mischief}

Want more info on this product,
or the company that made this product?
Set web browser to:
Link

Got a question, comment,
or a concern regarding this
review?
Email them to:
pbury@familyfriendlygaming.com