FFG Arts n Crafts Etsy Store - here.
SIGNED COPIES of Books
Interested in signed copies of books written by Paul Bury (Editor in Chief of Family Friendly Gaming? Yolanda Bury can also sign them if you like.
Family Friendly Gaming Devotional January
Future Glimpses Free At Last
Future Glimpses Moon Murder
Video Game Lies
Video Game Lies Version 2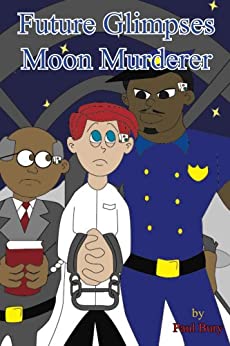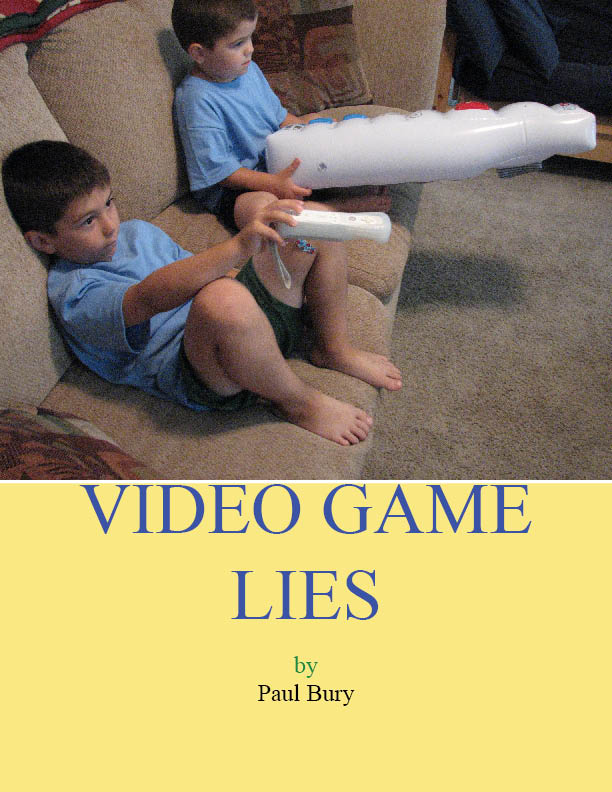 Temporarily out of stock
Family Friendly Gaming Devotional February
Video Game Lies Version 3

$5.00 per book, and $4.95 shipping.
$3.00 additional shipping per book (Second book and on).

Easily make a payment through Paypal to pbury at familyfriendlygaming.com - Denote the books you want and which signature(s) you want.
FFG Arts n Crafts
Interested in any of the arts and crafts Yolanda has created in the FFG Arts n Crafts videos? Email craftiemom at familyfriendlygaming.com with the item interested in for prices and shipping.
Make a LBRY donation to our code - bSvWQqAPwAkpgTbYjQFAndXuPAzUZpVGxg
Buy Family Friendly Gaming gear here.

Buy Merry Christmas gear here.
AMAZON STORE here
Epic Support A Creator Code - DMMD5T. Our Support a Creator ID to add to the support a creator is Jehova_Saves1. For Fortnite, and these other games on the Epic Store:

https://store.epicgames.com/jehova_saves1/20xx
https://store.epicgames.com/jehova_saves1/a-knights-quest
https://store.epicgames.com/jehova_saves1/a-short-hike
https://store.epicgames.com/jehova_saves1/abzu
https://store.epicgames.com/jehova_saves1/among-us
https://store.epicgames.com/jehova_saves1/anno-1800
https://store.epicgames.com/jehova_saves1/bee-simulator
https://store.epicgames.com/jehova_saves1/flower
https://store.epicgames.com/jehova_saves1/fortnite
https://store.epicgames.com/jehova_saves1/jackbox-party-pack-1
https://store.epicgames.com/jehova_saves1/jackbox-party-pack-2
https://store.epicgames.com/jehova_saves1/jackbox-party-pack-3
https://store.epicgames.com/jehova_saves1/jackbox-party-pack-4
https://store.epicgames.com/jehova_saves1/jackbox-party-pack-5
https://store.epicgames.com/jehova_saves1/lego-batman
https://store.epicgames.com/jehova_saves1/lego-batman-2
https://store.epicgames.com/jehova_saves1/lego-batman-3
https://store.epicgames.com/jehova_saves1/magic-legends
https://store.epicgames.com/jehova_saves1/mechwarrior-5
https://store.epicgames.com/jehova_saves1/might-and-magic-heroes-7
https://store.epicgames.com/jehova_saves1/my-time-at-portia
https://store.epicgames.com/jehova_saves1/new-super-luckys-tale
https://store.epicgames.com/jehova_saves1/operencia
https://store.epicgames.com/jehova_saves1/port-royale-4
https://store.epicgames.com/jehova_saves1/rayman-legends
https://store.epicgames.com/jehova_saves1/rocket-league
https://store.epicgames.com/jehova_saves1/rollercoaster-tycoon-adventure
https://store.epicgames.com/jehova_saves1/sid-meiers-civilization-vi
https://store.epicgames.com/jehova_saves1/snowrunner
https://store.epicgames.com/jehova_saves1/spacebase-startopia
https://store.epicgames.com/jehova_saves1/spellbreak
https://store.epicgames.com/jehova_saves1/star-wars-jedi-fallen-order
https://store.epicgames.com/jehova_saves1/star-wars-squadrons
https://store.epicgames.com/jehova_saves1/startup-panic
https://store.epicgames.com/jehova_saves1/subnautica
https://store.epicgames.com/jehova_saves1/tetris-effect
https://store.epicgames.com/jehova_saves1/the-alto-collection
https://store.epicgames.com/jehova_saves1/the-crew-2
https://store.epicgames.com/jehova_saves1/the-settlers
https://store.epicgames.com/jehova_saves1/uno
https://store.epicgames.com/jehova_saves1/world-of-goo


Rogue Energy
https://www.therogueenergy.com/?rfsn=2911742.e2cc1d&utm_source=refersion&utm_medium=affiliate&utm_campaign=2911742.e2cc1d

Code: FFGROCKS