Independent Games Volume 2
SCORE: 73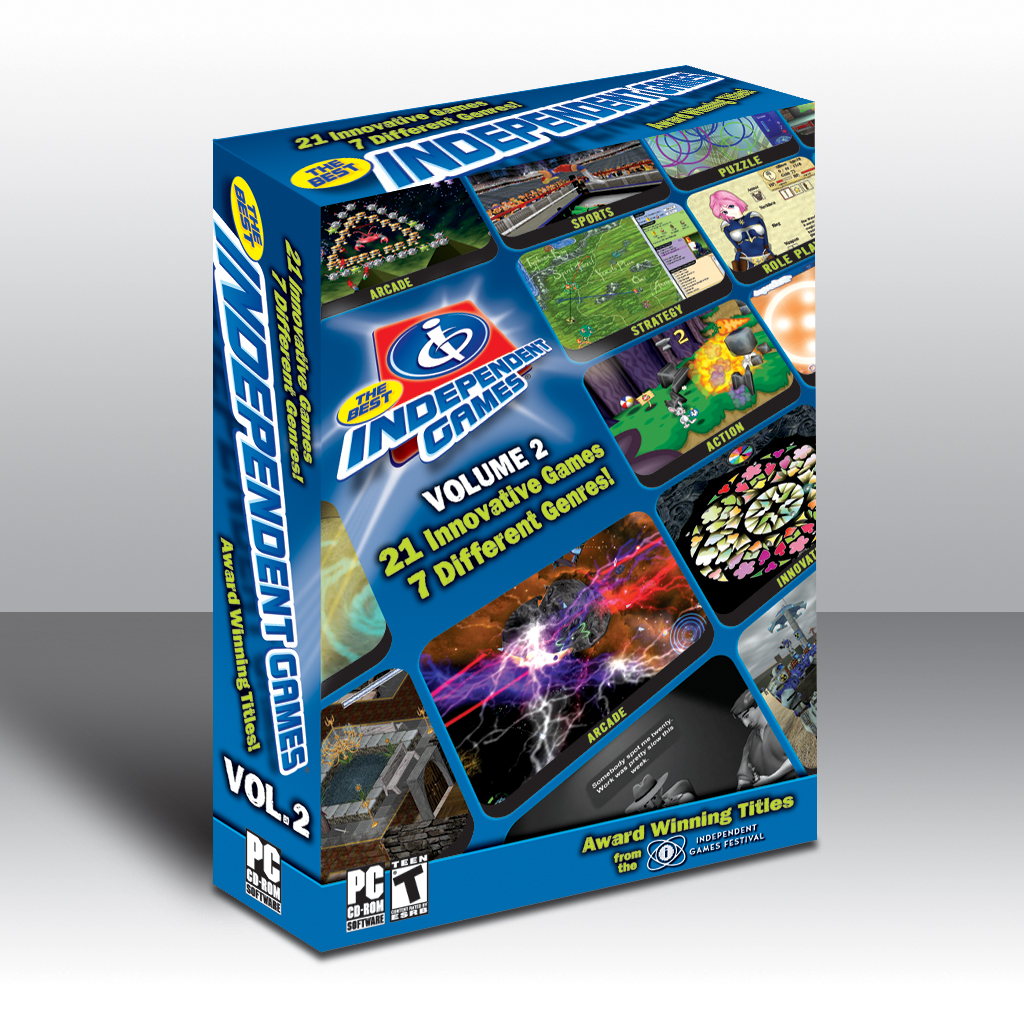 I have always had an interest in the little guy beating out all the odds, and making it big. That is part of the reason why I have always had an interest in Christian video games, and for that matter this magazine. When I found out that Moondance Games was releasing a compilation of the best independent video games from the Independent Games Festival, I knew we had to cover it. Independent game developers don't have the budget of the well established companies, but they have ideas (many times really good ideas), a passion, and a desire to make it come true. They are the David's of the video game industry, and these games are their stones.
With twenty-one innovative games included in this package, the graphics range drastically. A few of the games are close to the level of some console video games. Other games (well how can I say this nicely) show just how independent the graphics really are. Many of the games have very bright and colorful graphics. The details vary, but there are some real gems in this compilation. There are some images of blood, and violence. There are also a couple of games where the female characters are dressed in a manner to entice to lust.
The sounds in Independent Games Volume 2 also range drastically on the games. However the sounds are a bit more stable than the graphics. The sounds are generally crisp, and clear. Most of the sounds work well with the games. A few of the games have humorous sounds. None of the music really caught my ear, but it is not a mark against this compilation either. There were some sounds trying to be seductive in the Nick Bounty game. A few of the sounds in one of the space games was a little annoying.
With so many video games in one package there is a lot of play time that can be logged into this compilation. On top of that, many of these games are from the puzzle and arcade genres. Some of these games can even be played online across the internet so it is fun for more than one player at a time. At only $19.95 US Dollars this compilation is worth your hard earned dollars in my opinion.
The controls are usually really good in most of the games. A few of them were a little loose though. The designs of the levels, and innovation in many of the games is awesome. I found a couple of games that were a lot of fun to play, and I will continue to play.
The detective game has a lot of bothersome elements in it, but it can be avoided. When dealing with a compilation there are going to be some stellar games, some okay games, and some bad games. This holds true with Independent Games Volume 2. Some of the games are shooters, role playing games, puzzle, sports or strategy. Compilations like this are a great idea, I just wish there was a grouping of the games via rating, or content. It would be nice to avoid the racier games.
- Paul
Graphics: 67%
Sound: 69%
Replay/Extras: 79%
Gameplay: 84%
Family Friendly Factor: 66%
System: Personal Computer
Publisher: Moondance Games
ESRB Rating: 'T' for Teen
{Blood, Violence}

Want more info on this product,
or the company that made this product?
Set web browser to:
Link

Got a question, comment,
or a concern regarding this
review?
Email them to:
pbury@familyfriendlygaming.com