Pure Chess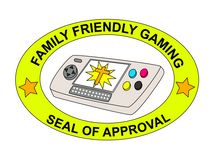 SCORE: 95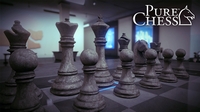 I remember learning how to play chess as a child. It has been a real treat for me to be able to teach the game to my own children. We have played plenty of chess games here at Family Friendly Gaming. Most have errored out on one side of the difficulty scale or the other.
I had almost lost faith in a video game representation of chess on the existing home consoles and/or hand helds. Then Pure Chess waltzed into Family Friendly Gaming Nation. This is one fantastic chess game on the Wii U and Nintendo 3DS. Please note the same game is on both systems.
The best part about this downloadable video game is it only costs $7.99. It will not break the bank to work your way up to grandmaster status. Novice players can go through the how to play chess lessons - which is a much needed function to be accessible to all ages of the family.
The pieces look great in Pure Chess, no matter which style you choose. The multiple options enhance the replay value. As does the online game mode. Yes you can play others with Pure Chess on the Wii U and Nintendo 3DS. If you prefer offline, then there are plenty of modes for you as well.
The classical musical sounds in Pure Chess will relax you. At least they did me. Kid Gamer was not as thrilled with them as I was. The difficulty curve in Pure Chess is perfect. I could easily trash the early difficulty settings. In fact they were throwing their pieces at me to take.
The grandmaster is another story. This is the highest difficulty setting in Pure Chess. I put it on the defensive some here and there. Ultimately the outcome was decided before I started playing the match. In other words I was over-matched. Which is exactly how it should be.

Pure Chess earns the rarely given Family Friendly Gaming seal of approval. This home console and hand held video game is a pure joy to play and review. I hope to see more games like Pure Chess on the Wii U and Nintendo 3DS in the future.
- Paul
Graphics: 90%
Sound: 90%
Replay/Extras: 95%
Gameplay: 100%
Family Friendly Factor: 100%

System: Wii U/Nintendo 3DS
Publisher: Ripstone
Developer: VooFoo Studios
Rating: 'E' - Everyone
Company provided product



Want more info on this product, or the company that made this product?
Set web browser to:
Link
Got a question, comment, or a concern regarding this review?
Email them to:
pbury@familyfriendlygaming.com