SuperTuxKart
SCORE: 74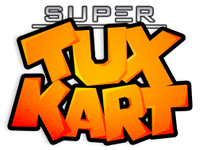 When I started playing SuperTuxKart I had my doubts about the game. This little racing game looks and feels like a 90s game. This does not mean it's a bad game, in fact, SuperTuxKart gives us a simple yet really entertained game which will keep you busy for hours. The first thing that came to mind was the graphics. They were old-school yet they remind me of those PS1 games like Spyro and Crash Bandicoot. The game starts with a story that really does not affect the game that much. In fact, it does not effect it at all. After that you get to select your character out of a variety of colorful racers. Then your adventure commences. If I had to describe this game with 2 words, it would be "Mario Kart." It is obviously inspired by that game, which is good, because Mario Kart is awesome.
Your objective is simple - complete challenges and earn points. Challenges are races, and these races are timed-races. Which means you need to complete a race in a determined time. The regular race is where you have to place 1st place in order to win. The Grand Prix races are where you have to complete 5 track and try to 1st place highest in all of them in order to accumulate points. For each challenge you complete you earn points which will unlock new challenges.
Now, the most important thing about this game, in my opinion, is the gameplay. Don't expect nothing fancy. Players move with the arrows and use their special attacks with the space bar. This sounds simple and dull, but believe me it gets the job done. The game is really fun to play, runs smoothly, has the difficulty, and has that "charm" of the 90's games. I found myself spending 1-2 hours racing just to unlock new tracks and challenges. You do have a fair amount of replayability in this game. That is just the story mode. Now take into consideration this game is totally free.
Graphically SuperTuxKart is not impressive, but it has that charm that I liked so much about the older 3D games. I guess I'm a lover of those polygonal shapes. I must say the sound department is fairly decent. The tunes are relevant to the track's environment and they are not extremely annoying.
Big part of SuperTuxKart is the fact that you can share tracks and try multiplayer (locally). Trying custom made tracks is pretty fun and it'll keep you entertained for a while. There is nothing else to say about SuperTuxKart. It's a simple, fun and friendly game you can play, for free. It is easy to get into it and it provides you with fun for long periods of time. I think it is especially good for kids, because of how easy it is to control. There is no violence, nor profanities. I had fun with SuperTuxKart, it took me back to the 90s. I recommend it.
- Miluma
Graphics: 60%
Sound: 70%
Replay/Extras: 71%
Gameplay: 85%
Family Friendly Factor: 84%

System: Personal Computer
Publisher: Joerg Henrichs / Marianne Gagnon
Rating: 'NR' - Not Rated
Company provided this product
Want more info on this product, or the company that made this product?
Set web browser to:
Link

Please click on one of these picture(s) to purchase this game and support us. Family Friendly Gaming is given a 4-5% commission on all orders.

Got a question, comment, or a concern regarding this review?
Email them to:
GameReviews@familyfriendlygaming.com