Fifa Street
SCORE: 80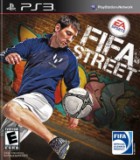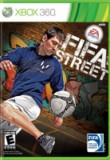 When I was in college one of my favorite things to do was go over to my friends' dorm room and play FIFA soccer on the original PlayStation. We spent hours and hours playing co-op games against the computer. We would do playoffs, exhibition matches and seasons. Back then there was more of a focus on making games fun and entertaining than there is now. Over the past decade or so "realism" has taken over as a priority in game development. However, EA Sports took us back to those fun and entertaining days by rebooting the FIFA Street franchise.
Not to say it is not realistic in nature, but FIFA Street brings back the on-the-edge-of-your-couch feeling of sports gaming. Let me explain what I mean. In FIFA 12, and the Madden and NCAA Football series, the goal is realism so at times the games only seem to really come alive in the final moments or right before a half. That is not the case in FIFA Street, as every single possession is fast-paced, action-packed and exhilarating. In FIFA Street the fields are smaller so the action is more confined. Matches are played in parks, gyms, on rooftops and many other locations.
The different locations offer good variety and scenery, while nothing will necessarily blow your socks off. Graphical presentation is good and the players resemble their FIFA 12 counterparts. Unlike previous "street" versions with caricature style players, FIFA Street keeps the player design realistic – allowing the "street" aspect of the game to shine in the gameplay.
One of the best parts of FIFA Street is the control design. One colleague immediately mentioned how the control scheme was easy to learn and makes for "pick-up and play" fun. With-in minutes he was pulling of slick tricks against the opponent. There is some lag in the controls at times, but nothing too severe that is takes away from the gaming experience. Both FIFA fans and casual fans will be able to grab the controller and start enjoying the game right away.
FIFA Street is more than just a game on the playground as well. There are tons of gameplay modes including World Tour – which allows the player to work their way through the ranks of the best street players and teams in the world. Keep in mind this title is not as deep as FIFA 12, but it doesn't have to be. What FIFA Street may lack in depth, it more than makes up for in fun and entertainment value. As a casual soccer fan that only comes out to cheer during the World Cup, FIFA Street will definitely be my choice for soccer gaming – mainly due to the ease of controls and entertainment value.
Parents can use this type of title to discuss healthy competition and teamwork. One theme of the game that is worth noting is the focus on the individual. Teamwork is almost downplayed as the individual performance based on tricks and skills is enhanced. That isn't necessarily a bad thing for this title, but could be an interesting talking point for parents and their children.
Overall, FIFA Street is a must have for soccer and sports fans. Even casual gamers should give it a try as it is what a fun game should be. I appreciate EA doing the necessary work and development in bringing back fun to the sports game.
-Alan
Graphics: 78%
Sound: 75%
Replay/Extras: 85%
Gameplay: 84%
Family Friendly Factor: 80%
System: Xbox 360/Playstation 3
Publisher: EA Sports
Rating: 'E' - Everyone
Want more info on this product, or the company that made this product?
Set web browser to:
Link

Got a question, comment, or a concern regarding this review?
Email them to:
GameReviews@familyfriendlygaming.com