NCAA Football 12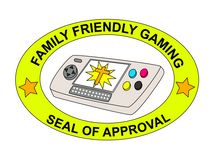 SCORE: 95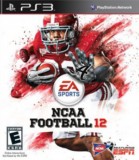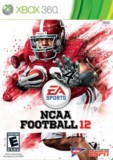 Did EA Sports take College Football to a new level with NCAA Football 12, or did they come up short of the goal line? Building on what was a fantastic game last year in NCAA 11, EA Sports took that foundation and added enough modifications and improvements to make NCAA 12 the most realistic and authentic College video game experience of any sport. By the time the introduction video was finished I was ready to get dressed in my Clemson gear and tailgate. And that is what NCAA Football 12 captures perhaps better than any other sports game to date – your emotional connection to your favorite school.
Last year's edition of NCAA Football started the process of building the traditions of the different schools into the game, and NCAA Football 12 provides even more depth and detail for the fan. From the pre-game entrances to school specific celebrations after touchdowns, the spirit of College Football is presented like never before. I am so glad to see the ESPN integration taken up a notch from previous years. Passer-bys may look on and think you are watching an actual game on ESPN, rather than playing a video game. Brad Nessler and Kurt Herbstreit return and bring that Saturday afternoon atmosphere right to your living room. Even after playing for a while and hearing the same sound bites a couple of times, it is barely noticeable because the game itself is so realistic and deep.
Adding to the realism this year is the addition of a new tackle system and animations. Seeing the new animations was very refreshing, as NCAA Football has presented the same basic player animations for some time. But in NCAA Football 12, EA Sports put a bigger emphasis on this aspect of the game and it really pays off. Watching these new animations up close during replays in the Road to Glory mode are especially gratifying.
Speaking of Road to Glory, it also received some modifications and improvements that really enhanced my favorite mode. Instead of only getting to play the High School playoffs before heading to college, you now have the ability to play through your entire Senior Season. While playing your Senior Season you build up recruit points that go toward your overall ranking as a prospect. This allows you to be recruited by schools of your choosing in addition to other programs. So the better you play the more likely you are to be recruited by the top tier schools. EA even included the ESPN U top 150 Recruit rankings, so you can see where you stack up against other recruits.
Once you make it to the college level, you will immediately notice the changes from last year. Gone is ESPN's Erin Andrews. Replacing her presentation is a more gamer oriented interface that is much more enjoyable and will keep you busy for hours. New to Road to Glory is the experience points system. This system allows you to earn and spend points to improve your player. The only issue is that you can max out you player rating in less than one year. The idea is fantastic, but the implementation could be improved. Regardless of the shortcomings however, Road to Glory is still a fantastic and much improved game mode.
Dynasty mode is no different in terms of depth. It is so consuming that you will be busy with NCAA Football 12 all the way up until next year's edition is released. In Dynasty mode you can create a new coach or use one already in the game. Work you way up through the coaching ranks and look to land the Head Coaching job at your favorite school, or choose to stay as an assistant until one of the big school jobs becomes available in the all-new Coaching Carousel. Earn a new contract or leave the extension on the table to see what other offers come your way. This mode is really engaging for those fantasy sports types.
The gameplay will feel familiar to those already accustomed to the NCAA Football franchise, but the new details and emphasis on realism make it feel fresh again. One of my favorite improvements to the graphics was the implementation of HD grass. It may seem like a small change, but it and other small improvements cannot be overstated in how much they have added to the overall presentation and look of the game.
Gamers that enjoy playing online with their friends will also enjoy NCAA Football 12. As stated in his interview with FFG, NCAA Football Sr. Product Manager Randy Chase stated, "NCAA Football 12 features a number of online modes including head to head online play and Online Dynasty. In Online Dynasty, players and their friends can pick teams and attempt to lead their team to victory as an assistant coach or head coach."
The in-game controls and gameplay are smooth and responsive. I always felt in control of my player on both offense and defense. The passing and running games are as good as ever. And the new tackle system looks good. I am sure EA will continue to tweak and add to the new tackle system and animations in the coming years. As a fan of NCAA Football for the past decade, I can honestly say this year's edition felt the most realistic and complete. As discussed with other sports games, parents can review competitiveness with their children when playing NCAA Football 12. This is a game I see family and friends playing together and really enjoying.
NCAA Football 12 uses the tradition of a great game and takes it to a new level. EA has found a way to emotionally connect with the gamer by using the college traditions we all know and love. Even with long load times and some minor issues in the Road to Glory mode, NCAA Football is a deserving recipient of the Family Friendly Gaming Seal of Approval. EA took time to listen to their fans and it has really paid off in a fun and entertaining gaming experience.
- Alan
Graphics: 94%
Sound: 90%
Replay/Extras: 100%
Gameplay: 95%
Family Friendly Factor: 96%
System: Xbox 360/PS3
Publisher: EA Sports
ESRB Rating: 'E' for Everyone
Want more info on this product, or the company that made this product?
Set web browser to:
Link

Got a question, comment, or a concern regarding this review?
Email them to:
GameReviews@familyfriendlygaming.com