Monkey Tales
SCORE: 86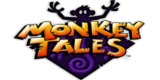 Monkey Tales is an educational franchise on the Personal Computer (PC). There are different games for different ages of children. The main skill children will learn from the Monkey Tales games is math. There are also puzzle elements in each of the levels. This is a way Monkey Tales keeps the game interesting.
I love to see educational games on the market. Monkey Tales is a neat little franchise for a couple of reasons. The levels are done in 3D so the player can move their character around. The camera moves when it needs to. This can be confusing at first. I remember one level where the character was not shown until I pressed down to move them down. Then I could see them.
Plenty of bright colors populate this vibrant world. The various characters in Monkey Tales look decent. The bananas look pretty good. The music enhances a learning environment. The special effect sounds reflect the origin of the sound. I found this out when I got my guy too close to a laser beam. That woke me up quickly.
The Monkey Tales cost fifteen dollars a piece. This is a very good price for the level of content. There are also demos for those that like to try before they buy the full version. I had fun playing Monkey Tales. The math games are a little more complex for the fourth grade than I was expecting. My fourth grader had no problem though.
If you child needs assistance with math, then Monkey Tales is a great place to turn. This will cost less than a tutor, and keep your child in the safety of your own home. I appreciate what Monkey Tales Games is doing with this franchise. Monkey Tales hits the target audience in a way that improves the overall image of the video game industry.
- Paul
Graphics: 82%
Sound: 86%
Replay/Extras: 84%
Gameplay: 89%
Family Friendly Factor: 90%
System: Personal Computer
Publisher: Monkey Tales Games
Rating: 'NR' - Not Rated

Want more info on this product, or the company that made this product?
Set web browser to:
Link

Got a question, comment, or a concern regarding this review?
Email them to:
pbury@familyfriendlygaming.com