Monkey Preschool Lunchbox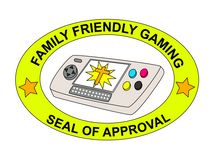 SCORE: 95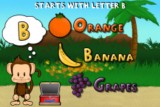 I downloaded the lite version of Monkey Preschool Lunchbox to see if my youngest son would like it or not. He bonded with this learning app almost immediately. So I spent the whopping ninety-nine cents to get the full version. I was a bit nervous letting him use my iPod Touch at first, especially after what happened to my last iPod. Let us just say, he and the toilet had interaction with my iPod. Since then, I have taught him to be more careful with technology. These things are not cheap, and Apple has the worst customer service I have ever worked with.
Colors and shapes are some of the lessons in Monkey Preschool Lunchbox. He has learned so much thanks to the games based on colors in Monkey Preschool Lunchbox. The monkey does fun little animations, and my little monkey enjoyed watching him celebrate. At times my little monkey would get up and dance with the monkey in Monkey Preschool Lunchbox. That did make me a little nervous.
The sounds in Monkey Preschool Lunchbox are very cute. The monkey is very encouraging to children as they learn fantastic lessons. Matching, numbers, and letters are some of the other fantastic lessons in Monkey Preschool Lunchbox. The positive nature of this app is infectious. I found myself smiling after playing Monkey Preschool Lunchbox. I also noticed my son ended game playing sessions in a great mood as well.
Some learning games are flashes in the pan. Others last for a long time. My son has been enjoying Monkey Preschool Lunchbox for months now. I have gotten my moneys worth and then some. Only one child can play Monkey Preschool Lunchbox at a time.
The touch screen controls work masterfully in Monkey Preschool Lunchbox. Children in the age range had no problems playing the games. Monkey Preschool Lunchbox is very age appropriate. The various games in Monkey Preschool Lunchbox are fantastic learning games. As an adult I played this app, and found it to be very enjoyable. Children had the exact same reaction.
I really appreciate companies like THUP Games. They produced a fantastic little app that can help children prepare for school. Kindergarten children can also use Monkey Preschool Lunchbox to reinforce these lessons. I hope to see sequels to this franchise in the near future. It was my personal pleasure, and joy to play and review Monkey Preschool Lunchbox.
- Yolanda
Graphics: 97%
Sound: 94%
Replay/Extras: 96%
Gameplay: 95%
Family Friendly Factor: 95%
System: iPod Touch/iPhone
Publisher: THUP Games
ESRB Rating: '4+' for 4+
Want more info on this product, the company that made this product?
Set web browser to:
Link

Got a question, comment, or a concern regarding this review?
Email them to:
craftiemom@familyfriendlygaming.com