MLB10 The Show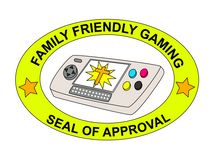 SCORE: 95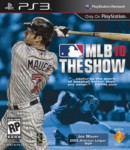 I am scrolling through the dictionary trying to find clever words that accurately reflect my feelings concerning MLB 10 The Show. This Playstation 3 game is the most impressive baseball game I have ever played. Sony put so much attention to detail in this game that I am still marveling at it. The visual effects on the pants really stuck out. The crack of the bat, and the announcers also stayed with me. Between menu selections family members can hear audio tracks from playoff games from last year.
The visuals in MLB 10 The Show are near perfect. Players look extremely realistic, and their animations are also realistic. Pitching requires quite a bit of strategy, however the game gives suggestions about which pitch and where to place it. The computer controlled batters are pretty smart. Rarely would they chase something when it was way outside the box. Hitting can be more difficult in MLB 10 The Show. The thing I really liked about MLB 10 The Show is how approachable batting is. Gamers can guess the pitch, or they can hit one button at the right time to make contact.
I was not thrilled with the music in MLB 10 The Show. Thankfully it can easily be turned off. The announcers are another story entirely. They are absolutely awesome! They have interesting information to share, and it made me feel like I was watching a game on television. They gave me information on my pitching, and the batters I was facing. They also had some comedic comments when I made some blunders. Something that really impressed me was hearing the announcers rattle off the nicknames of various players.
I could write pages containing all of the features in MLB 10 The Show. Just know that it is absolutely perfect in this game. The Home Run Derby is my personal favorite. Plus they allow us the ability to hit with certain greats like Babe Ruth. Online modes, as well as numerous customizations will keep gamers busy for the next year. I feel that MLB 10 The Show on the PS3 is worth the money.
The presentation of MLB 10 The Show is amazing. The fielding, and pitching training modes really help newcomers to this franchise. The weekly roster update is going to keep in the know baseball fans extremely happy. The confidence meter of the pitcher makes perfect sense to me. The coolest thing about MLB 10 The Show is the mascots performing signature moves during the game to pump up the fans.
Families can have a blast playing MLB 10 The Show on the PS3. Two family members can play local, and the online mode is there in case you have no one in your living room to play with. I am very impressed with this PS3 game. I have no idea how Sony is going to top this one next year. MLB 10 The Show is the most realistic baseball game I have ever played.
- Paul
Graphics: 99%
Sound: 90%
Replay/Extras: 100%
Gameplay: 93%
Family Friendly Factor: 94%
System: Playstation 3
Publisher: Sony
Rating: 'E' for Everyone
Want more info on this product, or the company that made this product?
Set web browser to:
Link
Got a question, comment, or a concern regarding this review?
Email them to:
pbury@familyfriendlygaming.com