Crafting Mama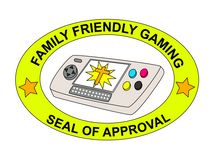 SCORE: 97

I am so happy to see the Mama franchise doing so well. Crafting Mama is the latest release on the Nintendo DS. This is the fifth game in this series on this machine. I also have to give a lot of credit to Majesco Entertainment for keeping this franchise fresh. I do crafts and scrap booking all the time. So to see a Mama game devoted to crafts shows this publisher knows the audience.
The realism of the visuals mixed with the artistic style in Crafting Mama is spectacular. The colors are bright, and very uplifting in this Nintendo DS video game. The visual instructions are very easy to follow in Crafting Mama, which makes this game approachable to more people. As a woman I appreciate this franchise, and am happy it is continuing. Crafting Mama is very forgiving of mistakes, but I always tried to do my best.
Crafting Mama continues the encouraging role of the previous games. Mama is very helpful, especially when I completely failed. This uplifted my spirits. Her unique voice continues to impress me. The music in Crafting Mama is pleasant, and I found it enhanced my time with this DS game. I did not find any offensive language while I played Crafting Mama on the Nintendo DS.
Crafting Mama includes wireless single card download play for up to four family members. There are over forty different craft projects, and multiple modes. Family Friendly Gaming was given a reviewable copy of Crafting Mama. I would have bought this game anyways because it is so much fun. I believe this is the kind of a game that the video game industry needs, and should be financially supported.
If you have played any of the previous Mama games then you know what to expect in terms of the controls. Crafting Mama has some very tight controls that make each step of the craft a lot of fun. The different mini games are generally easy to learn. I had to re-read a few of them, and a few others took a few failures to figure out. Mama is nice, and lets you succeed even if you mess up a few steps. Crafting Mama is the perfect transition for this franchise. I hope scrap booking is next.
The crafts in Crafting Mama are not exactly the same as real life. They are close enough that they can spark a real interest in doing them. It is my hope that after families play Crafting Mama they do some crafts in the real world. I will be recommending Crafting Mama to family, friends, and pastors I personally know. I can barely believe this franchise has produced so many games. The creative minds over there at Majesco Entertainment need to keep up the fine work for years to come.
- Yolanda
Graphics: 94%
Sound: 99%
Replay/Extras: 100%
Gameplay: 94%
Family Friendly Factor: 98%
System: Nintendo DS
Publisher: Majesco Entertainment
Rating: 'E' for Everyone
{Comic Mischief}
Want more info on this product, or the company that made this product?
Set web browser to:
Link
Got a question, comment, or a concern regarding this review?
Email them to:
craftiemom@familyfriendlygaming.com