Gardening Mama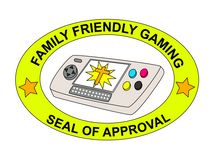 SCORE: 98

Mama has stepped out of the kitchen, and into the garden in Gardening Mama for the Nintendo DS. This franchise has been in the Top Ten listings since they were released. Majesco Entertainment completely understands what makes a good, fun, and quick game. This sequel is the most natural progression of the series I could hope to play. From flowers to fruit to vegetables, there are a lot of wonderful plants to take care of. As someone who enjoys planting, tilling, and harvesting I was very excited to play this DS game.
Gardening Mama has a great visual look to it, with wonderful art work. The game is safe for the entire family, and teaches plenty of wonderful gardening lessons. Gardening Mama is compiled of a lot of simple mini games, but their layout, and progression are very logical. I did not find any offensive images while playing Gardening Mama. Visual cues are on the screen to show the player what to do next.
Mama is so very encouraging even when mistakes are made. I absolutely love that, and even though this is technically the fifth game I have played in the series it has not gotten old. Mama also explains what she wants done, and the practice mode can be performed. The music is upbeat, happy, and also encouraging in this Nintendo DS hand held gem. Gardening Mama teaches the basics of gardening, and perseverance.
I do not lightly give recommendations on which video games to purchase. Gardening Mama is one of those rare games that I feel is worth your money. There are a lot of different modes, and secrets to unlock in Gardening Mama. If that were not enough to keep us playing for months there are multiplayer modes as well. These modes include single card download play, and multicard play. I am still amazed at how much content Majesco Entertainment had stuffed into this Nintendo DS cartridge.
Gardening Mama uses the touch screen for all of the controls. These controls are nearly flawless. On a very rare occasion something I tried to do did not work as I expected it. Aside from that I would diligently work my way through the garden planting, watering, and enjoying the fruits of my labor. My hope is this fun little DS game will encourage more people to nurture plants in their homes, back yards, property, etc.
Gardening Mama is a perfect example of the progress the video game industry has made. This game teaches good things, is fun, and simple enough that anyone can pick up and play. I saw no problems with addiction, and could put this game down whenever I wanted to. Gardening Mama earns the rarely given Family Friendly Gaming seal of approval, and digs its way into the TOP TEN.
- Paul
Graphics: 96%
Sound: 98%
Replay/Extras: 100%
Gameplay: 98%
Family Friendly Factor: 99%
System: Nintendo DS
Publisher: Majesco Entertainment
Rating: 'E' for Everyone
Want more info on this product, or the company that made this product?
Set web browser to:
Link
Got a question, comment, or a concern regarding this review?
Email them to:
pbury@familyfriendlygaming.com