Facing the Giants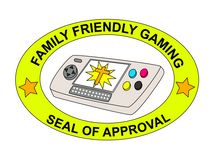 SCORE: 95

I am exceedingly happy to see Facing the Giants make it to Blu-ray. This is a fantastic film that has gotten the attention, and treatment that is has earned. Have you ever felt like life is holding you down? Having trouble catching a break? Facing the Giants has a head coach of a high school football team who has only had losing seasons for six years. He can't give his wife a baby, their house stinks, and their car keeps breaking down. He is facing a mountain, that is about ready to crush him.
Facing the Giants has a lot of spectacular images of beauty. The scenes where he is out there praying are top notch. The movie is a football movie so there is a lot of hitting. Thankfully Facing the Giants is a lot tamer than many of the current crop of football movies. The actors do a wonderful job portraying frustrating, irritation, bad attitudes, and then happiness and joy. I played high school ball, and found this movie to be fairly accurate visually.
Do your best, and leave the rest to God is one of the themes of Facing the Giants. Brock's death crawl got me so pumped up that I wanted to go in and play in the game. Facing the Giants has some awesome music, and great humor. Yolanda wound up crying near the end of the movie during a very emotional moment.
The Blu-ray version of Facing the Giants is packed full of extras. I loved the out-takes and bloopers. Seeing all the various behind the scene members of this film kicking a football through the uprights was pretty cool as well. The interview with Mark Richt is also a great extra. Commentary, deleted scenes, tribute to the volunteers, behind the scenes, and trailers round out this section nicely.
There is a very intelligent design to the layout of the menu screens, and how well they function. The storyline in Facing the Giants is the kind of a story that appeals to all ages of the family. I had a lot of fun watching this encouraging film.
I have seen Facing the Giants in the theater, on DVD, and now on Blu-ray. This movie has only gotten better with each release. Facing the Giants teaches families to never give up, never back down, and never lose faith. You may face giants in your life, what is important is how you react. Winning and losing is not as important as giving your all. The intent of our hearts, as well as our attitudes are what we need to pay attention to. Are you giving your all? Facing the Giants can challenge you to do better in all areas of your life.
- Paul
Graphics: 90%
Sound: 99%
Replay/Extras: 93%
Gameplay: 98%
Family Friendly Factor: 94%
System: Blu-ray
Publisher: Sony Pictures
Rating: 'PG' for Parental Guidance
{for some thematic elements}
Want more info on this product, or the company that made this product?
Set web browser to:
Link
Got a question, comment, or a concern regarding this review?
Email them to:
pbury@familyfriendlygaming.com