Active Life Extreme Challenge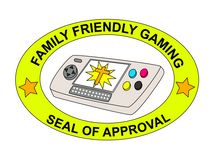 SCORE: 96

There are days when I think video game developers can not improve upon a certain product, and they wind up proving me wrong. Namco Bandai has done a wonderful thing for families with Active Life Extreme Challenge. The first Active Life video game was good, and Active Life Extreme Challenge is even better. The fifteen different events are Street Luge, Double Dutch (normal), Double Dutch Fusion, Base Jumping, Rock Climbing (Difficult), Rock Climbing (Speed), BMX (Flatland), BMX (Street), BMX (Speed), Kite Surfing, Skateboarding (Vertical), Skateboarding (Freestyle), Inline Skate (Street), Inline Skate (Big Air), and Wakeboard. The Extreme Sports theme is well represented in this Wii game.
There is a definite artistic style to Active Life Extreme Challenge. The characters remind me of an older cartoon style that I have not seen in years. I found a lot of variety in the characters. There is also an overwhelming amount of them who dress appropriately. The animations are also family friendly, and the activities are ones that can be done in real life. Although things like Base Jumping look to be a little bit dangerous to me. The comic mischief comes into play when you make a mistake and your character bites it. No blood or gore is shown when these mistakes are made.
I really enjoy the music in Active Life Extreme Challenge. It keeps the flow of this Wii game going, and really interests me in this kind of an exercise video game. The special effect sounds on menu screens is also top notch. These sounds may seem like a little thing to a lot of reviewers, but for me they positively affect the mood of the game, which impacts my mood as I play. The worst sounds I heard is when a player makes a mistake they say: "Dang it." I am glad that Namco Bandai kept Active Life Extreme Challenge safe for the entire family in this regard.
Active Life Extreme Challenge receives a perfect score in terms of replay. With the fifteen different events (yeah okay some are closely related, but they are different) there are bound to be at least five you will enjoy. The only limitations to the replay value of Active Life Extreme Challenge is you will need to rest after a certain length of time. Burning those calories, and losing weight while gaming is something else that keeps this game going for a long time. Namco Bandai included a lot of different modes, and challenges.
Active Life Extreme Challenge can be played by one family member, or two at the same time. Family Friendly Gaming loves games that families can play together. We found swapping players in and out kept everyone engaged for an hour at a time. The mat works wonderfully, and I love stepping up to a Wii game like this one. Everyone who played Active Life Extreme Challenge had a blast.
Active Life Extreme Challenge is one of the few games that has earned the Family Friendly Gaming seal of approval. I see this game as another great one for families. I hope to see sequels in the coming years. I will be recommending Active Life Extreme Challenge to friends, families, and pastors I know.
- Paul
Graphics: 92%
Sound: 95%
Replay/Extras: 100%
Gameplay: 94%
Family Friendly Factor: 97%
System: Wii
Publisher: Namco Bandai
Rating: 'E' for Everyone
{Comic Mischief}
Want more info on this product, or the company that made this product?
Set web browser to:
Link
Got a question, comment, or a concern regarding this review?
Email them to:
pbury@familyfriendlygaming.com