Viva Pinata Pocket Paradise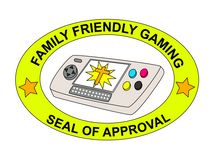 SCORE: 96

Viva Pinata Pocket Paradise is one of the best Nintendo DS video games the WMG has ever played. This is the first time the Viva Pinata franchise has made it to the hand held. This is also one of the few video games to earn the rarely given Family Friendly Gaming seal of approval. Over sixty pinatas make it to the Nintendo DS thanks to the partnership between Rare and THQ. The pinatas are looking for a wonderful garden to join, and the player must diligently work to provide that. Humor is also included as certain pinatas want to avoid parties where they are the center of attention. The WMG never thought an Xbox 360 video game would make it to the Nintendo DS, so this game is historic.
The visuals inside Viva Pinata Pocket Paradise are awesome. The colors are full of life in this Nintendo DS video game. Like people the pinatas will get into fights, but the cartoon violence is very mild. Buildings, and bad pinatas can be whacked with the shovel in order to protect the garden. Just like keeping pests out of real gardens.
The music, and special effect audio sounds are stellar in Viva Pinata Pocket Paradise. The humor level will have people of all ages laughing, especially when the pinatas are trying to avoid going to a party. The training levels have extremely helpful characters to aid the player in learning how to play Viva Pinata Pocket Paradise.
There are few video games the WMG enjoys replaying. Viva Pinata Pocket Paradise joins that short list, because of all the pinatas, characters, items, episodes, and other extras included in this DS video game. The WMG feels that Viva Pinata Pocket Paradise is a video game that is worth your extremely hard earned dollars.
The touch screen controls found within Viva Pinata Pocket Paradise show that Rare and THQ both know what they are doing on this system. The menu screens exhibit an intelligent design, and the tutorial teaches gamers of all experience skill sets. The WMG had a ton of fun playing Viva Pinata Pocket Paradise on the Nintendo DS.
Sequels are not only welcome at Family Friendly Gaming, but desired. As the WMG previously mentioned, this is one of the few video games to earn the much sought after Family Friendly Gaming seal of approval. Viva Pinata Pocket Paradise teaches children to take care of animals, plants, and to improve the environment around them. There are too many people that are greedy, power hungry, and trying to keep us away from enjoying nature (editor: as well as using resources to make our lives better). The WMG recommends this DS game.
- Working Man Gamer
Graphics: 93%
Sound: 96%
Replay/Extras: 92%
Gameplay: 100%
Family Friendly Factor: 97%
System: Nintendo DS
Publisher: THQ
Rating: 'E' for Everyone
{Comic Mischief}
Want more info on this product, or the company that made this product?
Set web browser to:
Link
Got a question, comment, or a concern regarding this review?
Email them to:
WorkingManGamer@familyfriendlygaming.com