Nancy Drew The White Wolf of Icicle Creek
SCORE: 86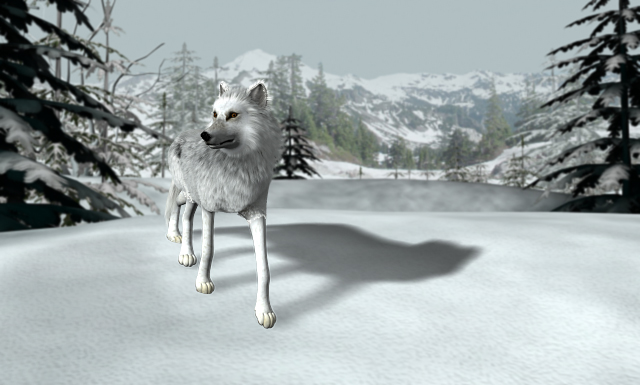 Nancy Drew has been a favorite of teenage girls for quite a few years. Nancy Drew the White Wolf of Icicle Creek (yes a very long name to say) plays in the same way Derek does. There is more interaction than in Derek, and it really feels like playing a choose your own adventure. Her Interactive was even gracious enough to leave the player a task list so they do not need to remember all the different clues, and/or what to do next. Purchasing this game will not break the bank either. All of the young ladies enjoying the Nancy Drew movie in the theater should definitely check out this game on the Personal Computer (PC).

The visuals in Nancy Drew TWWOIC are very nicely done. I could always tell that I was playing a video game, but some of the areas are photo realistic like Myst. The different areas of the winter wonderland, and lodge look the way I picture them from reading a Nancy Drew mystery novel. There are a few violent images like explosions, but these are shown as bad things.

The audio department of Nancy Drew TWWOIC is spectacular. The voice acting is spectacular. The emotion was portrayed by the different actors in quite a nice manner. The voice of Nancy Drew sounds realistic, and fits the character quite nicely.

Only one person can play Nancy Drew TWWOIC at a time, but there are multiple save options. This game really is a one shot deal, unless the player forgets about who is to blame for the mystery. There are some nice little mini games included that make this game fun. My personal favorite was cooking meals, and getting them right for the patrons waiting patiently. The low price of this game makes it one worth checking into, especially if your child likes Nancy Drew.

Some of the controls in Nancy Drew TWWOIC took me some time to figure out. The cursor of the mouse changes in certain areas of the screen to close a book, back up, turn around, etc. Once I figured it out, then things were good. The realism in a great many things in regards to the controls is very nice to see.

Her Interactive is doing young women a service by releasing Nancy Drew TWWOIC, and their website has many more Nancy Drew video games. Nancy helps others, and takes a criminal off the street by solving a mystery. This is a game that is safe for the entire family, but a reading ability is needed in order to play it.
- Yolanda
Graphics: 84%
Sound: 88%
Replay/Extras: 80%
Gameplay: 88%
Family Friendly Factor: 91%
System: Personal Computer
Publisher: Her Interactive
ESRB Rating: 'E' for Everyone
{Mild Violence}

Want more info on this product,
or the company that made this product?
Set web browser to:
Link

Got a question, comment,
or a concern regarding this
review?
Email them to:
craftiemom@familyfriendlygaming.com