Jewels of Sinai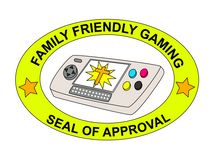 SCORE: 97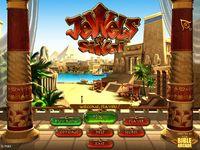 Jewels of Sinai is one of those games that reminds me why I play video games. Mumbo Jumbo took the matching three of the same symbols puzzle style game and added some wonderful nuances. Each square has a brick behind it, so the player must make matches in every single square on the playable field. Speaking of the playable field, they shook that up as well. Finally they included wonderful story telling to relay the teachings from certain sections of the Holy Bible. The story being taught is the freedom of the Israelites from slavery to Egypt.
A lot of puzzle games, especially on the Personal Computer really skimp on the graphics department. Jewels of Sinai breaks the mold wide open in that regard. The background graphics are just beautiful. The little people walking around animate nicely. The core of the action is the puzzle section, and the different symbols are not only different colors, but also different shapes (editor: also different symbols). There is some mild violence related directly to the Exodus of the Israelites. One has to really be looking for it though.
I found the music to be pleasant within Jewels of Sinai. The special effect sounds of certain blocks really add a dimension to this game that gave me all kinds of enjoyment. Everything in audio department fit this game quite well. I found no offensive sounds while playing Jewels of Sinai.
Mumbo Jumbo made sure there is a lot of engaging puzzle action, along with the storyline included. This is the kind of a video game that can be played for a few minutes (since it saves), or hours at a pop. Everyone in the family can enjoy Jewels of Sinai for the Personal Computer. I recommend a purchase of this game with your hard earned dollars.
Not only does Jewels of Sinai include a really cool cursor, but it controls perfectly. The layout of the levels is very intelligent, and requires strategy to get all of the different blocks included. I found Jewels of Sinai to be a lot of fun to play. I may not get to play this game much more because others here at Family Friendly Gaming are lining up to play it.
I love playing games like Jewels of Sinai. This is a fun video game that teaches a wonderful lesson from the Holy Bible. The production value is very high, and this game ranks up there with The Walls of Jericho. A big kudos goes out to Mumbo Jumbo for publishing Jewels of Sinai. I would love to see some sequels, and will be recommending this game to my pastor, and all our wonderful readers.
- Paul
Graphics: 95%
Sound: 94%
Replay/Extras: 100%
Gameplay: 98%
Family Friendly Factor: 99%
System: Personal Computer
Publisher: Mumbo Jumbo
ESRB Rating: 'E' for Everyone
{Mild Violence}

Want more info on this product,
or the company that made this product?
Set web browser to:
Link

Got a question, comment,
or a concern regarding this
review?
Email them to:
pbury@familyfriendlygaming.com