Forgiveness the first chapter
SCORE: 77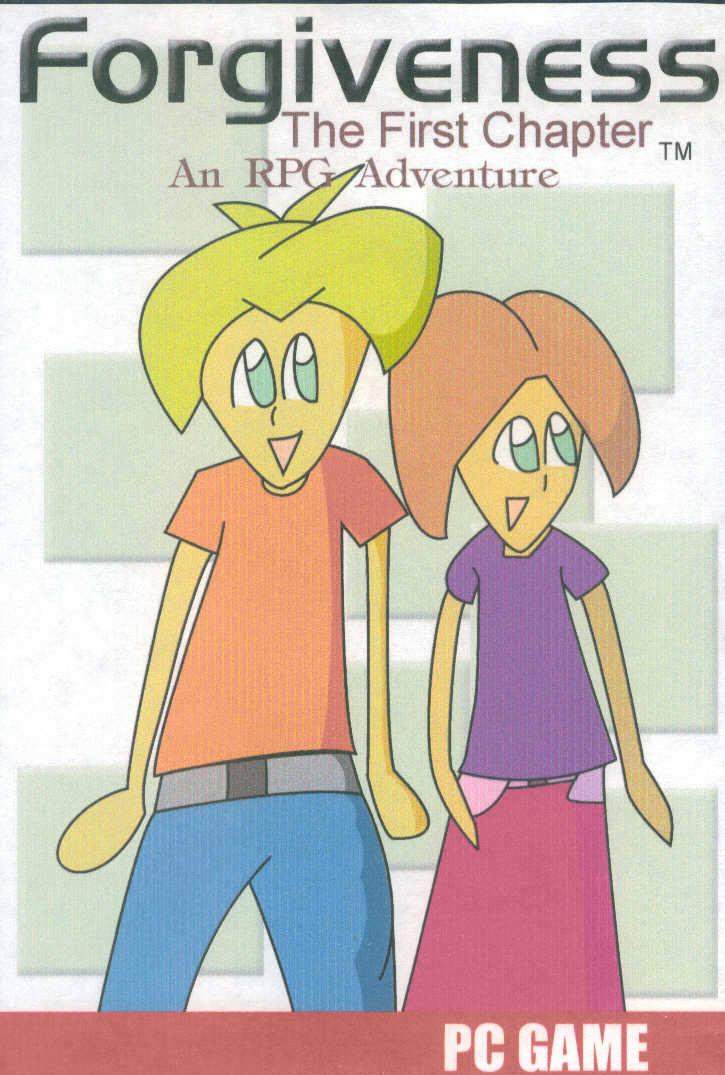 Forgiveness: The First Chapter is actually a re-release of the game from a year ago. This was the first Personal Computer (PC) game that Breakthrough Gaming re-released. I have been a big fan of retro gaming for a long time, especially the NES 8-bit style of games. When I heard about a retro NES 8-bit done by an independent developer, and Christian to boot - well I had to check it out. The girl's mother is sick, and may die. She goes on a quest to find a magic stone. She runs into the main male character who helps her find out where true healing power comes from (and it certainly aint allegedly magical stones). These two also come across a mystery as townspeople are having their furniture and items stolen.

Graphically Forgiven: The First Chapter is very old school. These are bright and colorful graphics, but not going to win any awards by today's gaming standards. As enemies are vanquished there is a very nice effect of them coming towards the screen, and ghosting. There are images in this game that promote a relationship with God, which is very nice to have indeed.

The musical score in this game is really nicely done. The electric guitar version of Amazing Grace in this game totally, completely, and utterly rocks. The sounds in this game are very crisp, and clear. The sounds were so good that this reviewer had to bring some other people over to hear it. Breakthrough Gaming did an exceptional job in this arena of the video game.

There are a few hidden nooks and crannies in this game, but sadly Forgiveness: The First Chapter falls pretty hard, and pretty flat in the replay/extras department. It took me an hour to beat this game, and it is a role playing game. Role playing games should last at a minimum twenty hours. The game only costs $9.95 so it does not hit the pocket book too hard. With that said this reviewer has to sadly give the opinion that only those into quirky little role play games should spend the money on it. It is hard to say that (especially considering how much we enjoy Christian video games), but we got to stay true to you the reader.

The controls are quick and responsive. The game plays quite well. The only issue we had was the delay the game has between some screens (like loading the battle screen). Pressing a button would end that black screen. This is a fun game to play, for the length it lasted. The story had some holes that I really wish had been fleshed out.

This is a game that promotes a Christian world view, has a wonderful lesson in it, and is safe for the entire family. If Breakthrough Gaming could extend the length to a whole lot longer, then this reviewer would love a sequel. Games like this teach wonderful lessons, if only it had been fleshed out some more.
- Paul
Graphics: 72%
Sound: 90%
Replay/Extras: 60%
Gameplay: 77%
Family Friendly Factor: 87%
System: Personal Computer
Publisher: Breakthrough Gaming
ESRB Rating: 'NR' for Not Rated

Want more info on this product,
or the company that made this product?
Set web browser to:
Link

Got a question, comment,
or a concern regarding this
review?
Email them to:
pbury@familyfriendlygaming.com