Animal Genius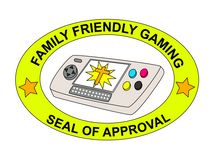 SCORE: 95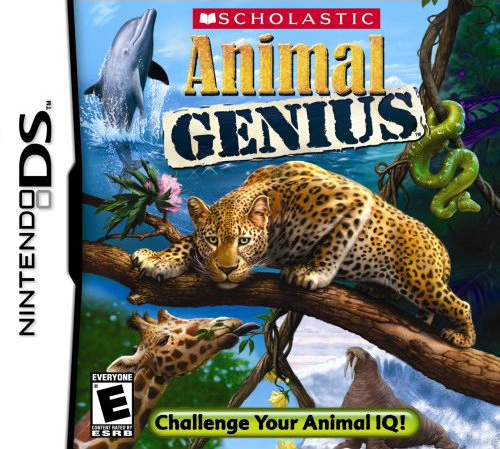 Scholastic has made a whale of a splash into video games with Animal Genius on the Nintendo DS. All video games teach something, and this children's game teaches some wonderful lessons. Fun little mini games assist the child in learning about a variety of members of the animal kingdom. A basic reading ability is needed. Animal Genius is so much fun that the WMG is having trouble getting the game from the children.
Photo realism has never looked better on the Nintendo DS. The images are amazing, and look like they came off a DVD not a Nintendo DS cartridge. The plethora of colors used bring such a fantastic feel to this game. Wholesome images are used properly. The WMG did not find any offensive images while playing Animal Genius on the Nintendo DS.
The sounds found within Animal Genius are very realistic of the exact animals being represented. The usage of these sounds in specific mini games brings an added realism to this fantastic Nintendo DS video game. The music is a little on the light side, but that is fine with the WMG. It goes without saying that there are no offensive sounds found in Animal Genius.
There are plenty of animals to unlock, learn about, and mini games to play. The WMG would play and play just to unlock another animal. These mini games are a blast to play. The WMG is the most difficult of all the Family Friendly Gaming reviewers to please, but feels this game is worth your extremely hard earned dollars. All our amazing readers know that comes from the humility of the WMG.
The touch screen controls work perfectly. The layout of the mini games, and menu screens exhibit an intelligent design. In case you glossed over the earlier parts of the review, the WMG had a blast playing Animal Genius. On top of that children given this game also had fun with it. This proves Leapster games can be ported the Nintendo DS, and Lord willing there will be a lot more.
Scholastic has joined an exclusive list of developers who now commands the attention of the WMG. Video games like Animal Genius are perfect for your school age children, and quite possibly yourself. Learning about animals has never been more fun. The WMG needs sequels to this game, and will be recommending this Nintendo DS cartridge to pastors, friends, and family. Scholastic proves that safe for the entire family video games can be fun.
- Working Man Gamer
Graphics: 95%
Sound: 89%
Replay/Extras: 94%
Gameplay: 96%
Family Friendly Factor: 100%
System: Nintendo DS
Publisher: Scholastic
ESRB Rating: 'E' for Everyone

Want more info on this product,
or the company that made this product?
Set web browser to:
Link

Got a question, comment,
or a concern regarding this
review?
Email them to:
WorkingManGamer@familyfriendlygaming.com