Derek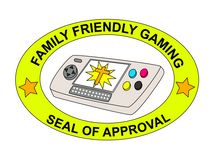 SCORE: 95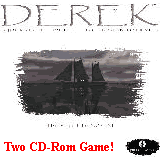 Derek from Virtue Games is in the Myst style genre with a totally Biblical theme. The quest that you the player take is a quest to bring the Holy Bible to a people controlled by a false religion. This false religion is totally religiously intolerant, and will not allow their people to know the truth of Jesus Christ. What makes the game dangerous for the player is this false religion (Dalaq), will kill anyone who does not follow their false religion. Just like in Myst, Derek has a plethora of puzzles that will cause your brain to work overtime, in the attempts to solve them. Many of the clues in the game are passages in the Holy Bible. Derek is a sequel to Nacah.

The graphics in Derek are beautiful, especially for their year of release - in the year of our Lord 2003. Many of the water effects are breath-taking. The only time the graphics were any problem, was during the night time level. This however, is to be expected since everything was dark. Thankfully the night time level was a very small portion of the game. The sounds are superb. All of the voice acting is done in crisp, clean, and clear tones. The music is pleasant to the ear, and brought a smile to this reviewers face. Personally, I have never been a fan of this genre. After all the puzzles are solved, I find little reason to play through the game again. There are multiple endings that can be replayed from a save. The barely above average replay reflects more on the genre, than Derek itself. The gameplay is spot on perfect for this style of game. The brain teasers of puzzles in this game are extremely innovative. A wonderful example of this, is having to click on the books of the Holy Bible in reverse (with a time limit on each book). The game includes the extra of "The Making of Derek," which is extremely cool. As previously mentioned there are also multiple game endings.

Games like Derek are a lesson to all other video game developers on how to make a perfect family friendly game. A video game can have conflict without resorting to bloody violence. When the game needs to have some form of violence, there is no need to show it. It is also nice to see a video game that can reinforce a believers training in the Holy Bible. This reviewer found himself opening the Holy Bible, and reading certain passages to get a clue as to how to solve a certain puzzle. It is really nice to play a video game that encourages a relationship with God, and can be used as a wonderful training tool.

The most amazing thing about Derek is one man made this game. After playing Derek, this reviewer would have thought a whole team of twenty or more people were involved in such a quality product. The length of this game alone, and the depth of the puzzles are a testament to the skill of Cheyenne Wolford. Virtue Games is working on a sequel to Derek by the name of Mayabin. We are expecting great things from Mayabin, and future games from Virtue Games.
- Chris
Graphics: 96%
Sound: 100%
Replay/Extras: 80%
Gameplay: 100%
Family Friendly Factor: 100%
System: Personal Computer
Publisher: Virtue Games
ESRB Rating: 'NR' for Not Rated

Want more info on this product,
or the company that made this product?
Set web browser to:
Link

Got a question, comment,
or a concern regarding this
review?
Email them to:
GameReviews@familyfriendlygaming.com