Dungeon of the Endless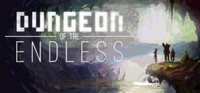 Family Friendly Gaming was warned that Dungeon of the Endless was in an early form for this preview build. What is surprising is how good this game is looking and playing. This Personal Computer game on Steam could use some graphical improvements along with a casual mode to appeal to families. Since Dungeon of the Endless is a bit on the difficult side. A tutorial at the beginning would also be helpful. All of that with no pay for our QC work.
Players start Dungeon of the Endless in space. I know what you are thinking: "Oh no, not another space game." Dungeon of the Endless is not a space game. You crash and have to explore an area. There are rooms, characters, items, and monsters. Dungeon of the Endless feels like an old school D&D game. Players need to move their crystal through the dungeon to complete the level. Be careful because your crystal can be destroyed. Your characters can also die.
Dungeon of the Endless contains wonderful music that is a bit on the moody side. There is violent content in Dungeon of the Endless. The characters are smallish so that may not be an issue. The concept of the game is what shows the most promise. No word on an official rating or release date for Dungeon of the Endless. Family Friendly Gaming will pass along information as it presents itself. {12/23/2013} - RPG Master
Want more info on this product, the company that made this product?
Set web browser to:
Link

Got a question, comment, or a concern regarding this preview?
Email them to:
SoundOff@familyfriendlygaming.com