News
Playstation Games That Are Suitable For Kids
PlayStation is a great pastime for kids, and the most recent one can even be played on your personal computer or PC. Your gaming PC can accommodate PS if its motherboard includes DDR3 RAM or Double Data Rate 3 random access memory sticks, strong graphics card and that it has Remote Play installed. Make sure that your components like GPU and RAM have been reviewed by reputable websites like pcgamingcorner.com.

Aside from the specifications, you'd need to make sure that your children are playing the right kind of games. Most of the recently-released games are kid-friendly; however, some of the most popular PS titles may contain excessive violence, mature themes or gore that you wouldn't want your kids to see.

Still, there are PlayStation games suitable for children such as the following:

1. Just Dance 2018 by Ubisoft (2017) – Rhythm

Just Dance 2018 which is compatible for both PlayStation 3 and 4. It's a dance game that allows your children to exercise to latest hits. The PS3 version only requires controllers to do dance moves and your child doesn't have to move around; the PS4 version can be upgraded with Move motion controllers that allows your kid to dance to the music.

You can select Kids' Mode in the said game if you want them to dance along to songs deemed fit for children, since some songs contain explicit content that's not for small children.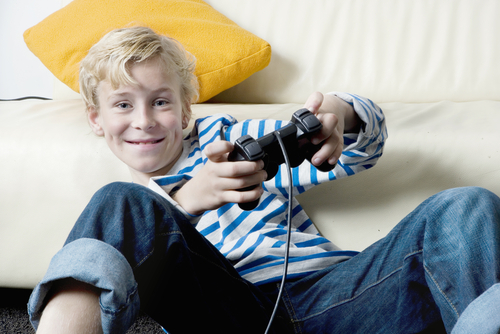 2. Lego Worlds by Warner Bros. Interactive Entertainment (2017) – Sandbox

In Lego Worlds, your kid can build an entire world out of virtual bricks using items they've collected along the way as well as structures that already exist or they can make using an in-game editor. They'll also get to receive currency in the said game known as studs that they can use to buy other items they might need to build a village, town, or even an entire metropolis.

Your child should be at least ten years of age and above to play it due to mild violence that you wouldn't want seeing them imitate in real life.

3. Overcooked 2 by Team7 (2018) – Simulation

Overcooked 2 is an active game that can teach children how to cook food without any of the real-life dangers involved. Any of your kids can play Overcooked 2 in single-player mode if he wants to roleplay as the 2 restaurant chefs by himself. But if your child needs help from his siblings or any three of their friends, he can switch to online multiplayer mode where they can all unleash their inner chefs.

Just like its predecessor that came out two years prior, Overcooked 2 has kitchens far from those that you can find in a typical restaurant. A stove may move from only a few steps to thousands of miles away from the chef. An entire kitchen may even be inside a flying hot air balloon which should send your children and their playmates laughing at the improbability of it happening in the real world.

Even toddlers can join in on the fun that Overcooked 2 can bring them as the ESRB had rated the said game as suitable for all ages. However, the game has a high difficulty level and coordination is crucial in getting those coveted 3-star ratings. Your kids and whoever else is with them will thus have to think and act fast while cooking food and overcoming several hurdles at the same time.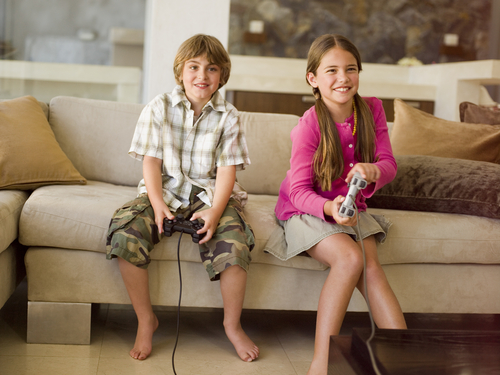 4. Rayman Legends by Ubisoft (2014) – Platform

If your kids want a PlayStation game set in a magical cartoon universe, you should get them a copy of Rayman Legends, the sequel to 2011's Rayman Origins and title number five in the entire Rayman series. They can control its titular protagonist, his best friend Globox, any of several minuscule beings called Teensies, barbarian princess Barbara, or any of her sisters.

Giving your kids Rayman Legends can save you some money as they can play it using either a PlayStation 3 or 4. However, they'll have to commit to finishing all its 120 levels, all of which involve:

● Defeating enemies known as nightmares as well as five of the Teensies' dark counterparts that came from its predecessor's villain who calls himself The Magician,

● Releasing several other Teensies who previously got captured by those same forces of evil, and

● Collecting bug-like creatures called Lums to unlock new costumes that Rayman or any of his cohorts can wear as needed.

But before your kids can do all those, they'll have to be ten years old and up for them to be able to handle the mild violence and mischief of Rayman Legends according to the ESRB.

Conclusion

You can let your kids play PlayStation games to enhance their social skills and increase their overall satisfaction in life; however, you should limit their playing time to an hour a day at most. You'll also have to ensure that the titles they play are those that they can enjoy but don't cross the threshold towards more mature content. Thankfully, there are PlayStation games that are suitable for your kids as the above list had shown. After all, gaming should be for everyone.