News
The Hardy Boys Treasures on the Tracks coming to DS
BELLEVUE, WA, June 23, 2009 – Her Interactive and SEGA® of America Inc. today announced that The Hardy Boys: Treasure on the Tracks for the Nintendo DS™ is on track to arrive at retailers nationwide on September 1, 2009. The first-ever Hardy Boys game for the Nintendo DS, Treasure on the Tracks has the Hardy Boys traveling across Europe in search of the Romanov family fortune.
"Treasure on the Tracks features an intriguing story line, thought-provoking puzzles and an exciting adventure dynamic that has been the hallmark of our award-winning Nancy Drew® games," said Megan Gaiser, president and CEO of Her Interactive Inc. "The Hardy Boys are an iconic brand whose popularity has endured across generations and we are excited to introduce a new audience to Frank and Joe Hardy."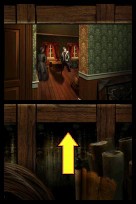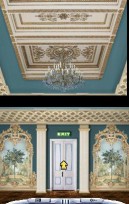 This September, the longest running book series of all-time makes its debut on the popular Nintendo DS™ with The Hardy Boys: Treasure on the Tracks. In the game, Frank and Joe Hardy follow the mysterious trail of the Romanov family treasure as they venture across the rich European landscape with stops in Vienna, Paris, Prague and St. Petersburg. While on board the Royal Express, players explore and search train cars for clues, interview passengers and solve interactive puzzles to discover what has happened to the lost treasure and unlock the century old secret that surrounds the Romanov family.
The Hardy Boys: Treasure on the Tracks will be available September 8, 2009 on the Nintendo DS for purchase at retailers nationwide, as well as from the Her Interactive website for a suggested retail price of $19.99.
About Her Interactive
Her Interactive is the pioneer of fun and inspiring interactive adventure entertainment targeted to female play preferences. The company designs, develops and publishes high-quality, award-winning mystery adventure games. More information about Her Interactive and the company's entire line of games can be found online at www.HerInteractive.com.
About SEGA of America Inc.
SEGA® of America, Inc. is the American arm of Tokyo, Japan-based SEGA® Corporation, a worldwide leader in interactive entertainment both inside and outside the home. The company develops, publishes and distributes interactive entertainment software products for a variety of hardware platforms including PC, wireless devices, and those manufactured by Nintendo, Microsoft and Sony Computer Entertainment Inc. SEGA of America's web site is located at www.sega.com.