News
Natsume E3 for Families
Los Angeles, CA (June 4, in the year of our Lord 2009) - Family Friendly Gaming is live in Los Angeles at the Electronic Entertainment Expo (E3). This event is the SuperBowl for the video game industry. Plenty of impressive video games were played, and Natsume had a huge array of family friendly video games this year.
Cheer We Go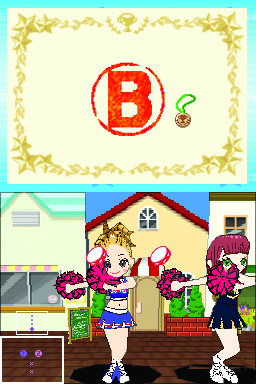 Take on the role of a cheerleader in this exciting rhythm adventure game! Use your stylus to guide your cheerleader through increasingly complex dances and cheerleading routines. The game's story mode takes you on an adventure through school as you try to work your way up to star cheerleader! Customize your character, enjoy a variety of mini-games, and find a little romance along the way!r. Expect this video game in September of 2009 on the Nintendo DS. Natsume has joined the cheerleading genre with this little hand held video game that have the player practicing via the touch screen. The rating is still pending on this Nintendo DS hand held video game. The female side of the gaming industry will be most interested in this romantic cheerleading video game.
Harvest Moon Animal Parade

Harvest Moon Animal Parade is a normal Harvest Moon game with a small twist - a lot of animals. Tame wild and exotic animals including raccoons, pandas, and even penguins. Take your animals for walks, teach them tricks, and even ride them around town. Take pictures of your farm, family, and village, and share them over WiiConnect24. Grow crops, care for animals, expand your farm and build a family. The whole goddess problem is included in this Wii game as well. Expect Harvest Moon Animal Parade to arrive in September 2009 in the year of our Lord 2009. The ESRB has not yet rated this home console farm simulating video game.
Harvest Moon Frantic Farming

Harvest Moon Frantic Farming is a puzzle game based on the Harvest Moon franchise. Something strange is happening on Sunny Island. Crops are popping up everywhere and growing out of control! If something isn't done soon, the once tranquil island will be buried in an avalanche of vegetables! It's up to you to solve the mystery of this produce predicament as you try to tame the crops and gather as many vegetables as you can. This Nintendo DS game allows you to unlock up to 12 characters, each with their own unique story and abilities. Challenge your friends over local wireless, even if they don't have the game! Plenty of various modes will be included in this Nintendo DS video game. Expect Harvest Moon Frantic Farming to arrive in July in the year of our Lord 2009.